Full Time
Job Tags: mechanical engineering jobs in canada, mechanical eit jobs, entry level mechanical engineering jobs, mechanical jobs, mechanical jobs canada, mechanical designer jobs, junior mechanical engineer, junior mechanical engineering jobs, mechanical engineer internships, mechanical engineering companies
Salary: USD $40,000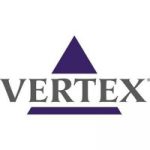 Vertex (Head Office)
Vertex is currently accepting applications for a Mechanical Engineer in Sherwood Park, Alberta.
QUALIFICATIONS
Bachelor's degree in mechanical engineering (Professional Engineering designation is preferred).
Candidate must have 2 – 4 years experience in product design (preferably on electrical switchgear).
Working experience with sheet metal and bar-type material fabrication process.
Working experience with product management practices.
Proficiency in AutoCAD, Metacam and SolidWorks software.
Ability to work collaboratively in a team environment.
Highly motivated with a positive attitude.
RESPONSIBILITIES
Identify and review relevant construction & building codes, standards, and specifications, including the permitting processes/requirements.
Evaluate, select, and applies standard techniques and procedures to perform engineering assignments.
Produce product drawings, bill of materials, design instructions to the production team for fabrications and assembly.
Provide technical support for testing, installation, and commissioning activities.
Plan and analyze budgets, schedules and resources for engineering and construction efforts for projects.
Responsible for self-task management.
Ability to lead and mentor mechanical team members.
Maintain a collaborative team environment while providing an excellent service to both internal/external clients.
Manage multiple projects and priorities and meet deadlines
LOCATION
This position is based out of Sherwood Park, AB (with occasional travel to Blackfoot, Lloydminster Manufacturing Plant)
ADDITIONAL INFORMATION
Compensation is commensurate with education and experience
APPLY NOW
With a track record of success, Vertex provides a fast-paced environment where people thrive. We recognize that each member brings a valuable skill-set to the Vertex team, and we make health, safety, and community well-being a priority by supporting numerous endeavors at each of our locations across North America.
At Vertex, we value teamwork through collaboration and provide support across the entire organization. If you think you have what it takes to play for the Vertex team, please apply.
To apply for this job please visit vertex.ca.