Internship
Job Tags: mechanical engineering jobs in canada, mechanical eit jobs, entry level mechanical engineering jobs, mechanical jobs, mechanical jobs canada, mechanical designer jobs, junior mechanical engineer, junior mechanical engineering jobs, mechanical engineer internships, mechanical engineering companies
Salary: USD $25,000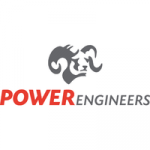 Power Engineers
Job Summary of Roles and Responsibilities
POWER Engineers is currently seeking a talented civil, electrical, or mechanical engineering student for a summer internship. Under the guidance of multiple experienced engineers, the successful candidate will be involved in all aspects of utility distribution design. The position will involve data collection and assisting senior engineers with performing engineering consulting services in distribution planning, coordination, sectionalizing, and arc-flash studies on Medium Voltage systems for a wide range of electric utility clients including co-ops, public utility districts, investor-owned utilities, municipalities, and others.
Required Education/Experience
Pursuit of a bachelor's degree in civil, electrical, or mechanical engineering.
Successful completion of junior-level courses in power system analysis and/or power system protection.
Excellent verbal and written communication skills.
Computer literacy and the ability to learn new computer software efficiently.
The candidate is interested in consulting engineering and the electric utility industry.
Candidates must be legally authorized to work permanently in Canada without the need for work sponsorship
Desired Education/Experience
Minimum of a 2.75 GPA.
An emphasis in a power systems option would be a plus.
Attention to detail, time management, and organizational skills will be critical for the successful completion of tasks.
Prior internship and/or related engineering experience is a plus.
Students who have passed or are scheduled to take the FE/EIT exam will be strongly considered for this position.
Familiarity with design, drafting or engineering software such as MATHCAD, SOLIDWORKS, AUTOCAD, etc. as well as Microsoft Excel is beneficial.
At POWER Engineers, Inc. you can have a rewarding career on every level. In addition to challenging and meaningful work, you'll have the chance to make a positive impact on the environment, participate in a range of diverse and unique initiatives, and find the support, coaching, and training it takes to advance your career. We encourage new ideas and fresh approaches and most importantly, we strive to be our clients' first choice.  These traits – and deep technical skill – account for our success.
Have fun, do good work, make money. As an employee-owned company, we strive to make POWER Engineers an appealing place to work, where we perform projects that we find challenging and in which we excel. We provide competitive compensation, a full benefits package, professional development, and an appealing work environment. POWER Engineers is a unique and fun engineering firm, which may be contradictory to some, but it works well for us.